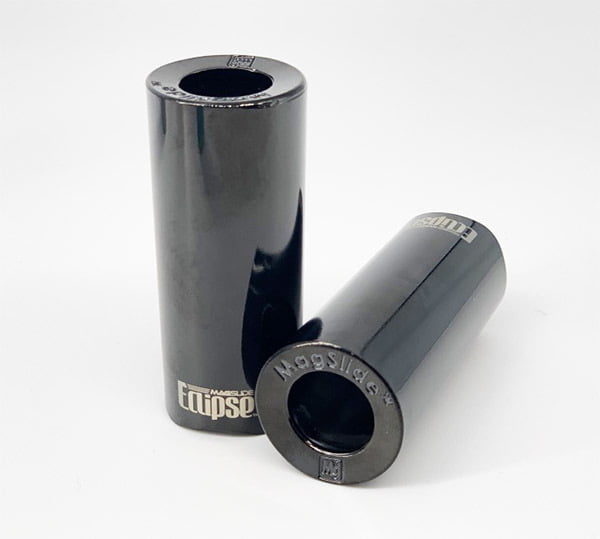 MagSlide "Eclipse" (Pinky)
The triple plated "Black Chrome" finish produces a warm, glass-like tone with minimal string noise and a remarkable amount of sustain.

The "Chrome" is plated with a layer of copper, a layer of nickel wiith a top layer of a smokey "Black Chrome'.
SMALL - MEDIUM "PINKY" Size
Ring Size: 7.5 - 9 (Small - Medium)
Weight: 1 oz.
Lenght: 2.37" (60.2mm)
OD: 98" x 1.03" (24.89 mm x 26.16 mm)
ID: .690" - ,750" (17.526 mm x 19 mm)